Coronation weekend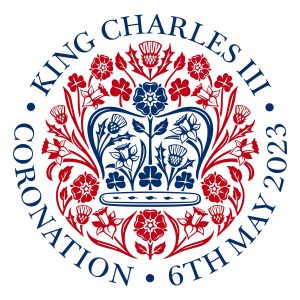 In the belief that many people will take advantage of the extra holidays to meet up with family and attend celebration events happening in their communities, we've decided to take a break on Friday 5th and Saturday 6th May. There are numerous events planned for those two days, including a comedy night at The Green in Wembdon, and we hope you'll offer the organisers – and of course your hard-working local publicans – your wholehearted support.
However, we'll be back open on Sunday May 7th with a special roast Big Lunch here at Greenway, when we'll be donating 10% of takings  to local charity Brainwave which – as many of you will know – holds a special place in our hearts.
And then on Bank Holiday Monday, the 8th May, we present 'Majestea' – a celebration tea fit for a King, being served between 1pm and 5pm.
Please pre-book for the Sunday and Monday events online here, or give us a call on 01278 425853.
Majestea – £20 per person
Also available for collection between 1pm and 4pm by prior arrangement.
Arrive to a welcoming glass of Kir Royale
Savouries
A selection of finger sandwiches:
Coronation chicken (of course!)
Salmon & cucumber
Egg & cress
Cheese & caramelised onion tartlet
Greenway sausage roll
Warm cheese scone
Sweet bites
Classic scones, with strawberry jam and clotted cream
A selection of cakes:
The Coronation
Victoria sponge
Lemon drizzle
Sticky toffee biscoff
Mini Pavlova
Rhubarb & custard blondie
Chocolate fudge brownie
Prosecco £4 glass (125ml), £20 bottle
Champagne £45 bottle